Duct Cleaning Services in Orlando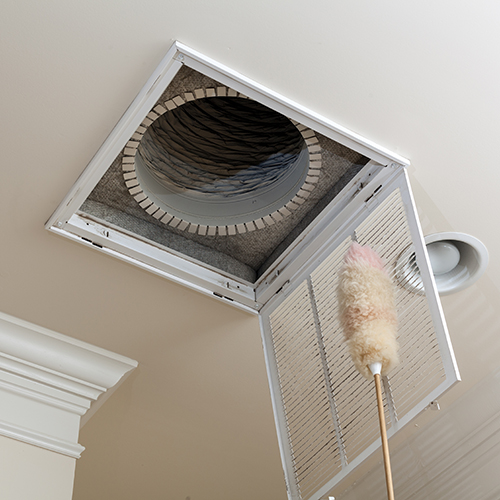 All of these benefits will be yours to enjoy if you take the initiative to get a professional duct cleaning from us. A duct cleaning will get your Orlando home smelling fresh and clean while also allowing you to feel your best, making it a great investment for the comfort and safety of your home.
Fresher, Cleaner Indoor Air with Routine Duct Cleanings
When the first thing that greets your guests is a musty-smelling home, you'll struggle to make a very good impression at all. Unfortunately, over time, dust and other nasty buildups will accumulate in your ductwork, and this accumulation will create an overall unpleasant odor in your home. Fortunately, though, you can get your Orlando home smelling fresh once more with a duct cleaning. This service will remove the nasty buildup, helping your home to smell its best. You can even supplement this service with a new
interior painting
-- another service which we also offer!
Enjoy Better Health with Our Duct Cleaning Services
While it's important that you keep your home looking and smelling its best, it's just as important that you maintain a healthy home. The bad news, though, is that those buildups mentioned above can contribute to some nasty health problems for you:
Respiratory issues
Itchy eyes
General lethargy
Allergy flare-ups
Of course, it's not all bad news. After all, you can always give our experts a call for a professional duct cleaning. With this service, we'll remove years of nasty buildups from your ductwork, and in no time, you'll be back to feeling your best in your Orlando home once more.
If you are looking for a duct cleaning professional in Orlando or the surrounding area, give us a call today at 407-218-0625 or complete our online request form.
Recent Articles
Preparation Is Key to Interior Painting Success - You have decided to conduct an interior painting project. You know what colors and paints you want to use. All that is left is to apply the paint to the walls, and the effort will be a resounding success. Many Orlando property owners have suffered from the same misconception. … Read More
How to Choose the Best Paint & Colors for Your Exterior Painting Project - When you paint the outside of your Orlando home, you want the results to look as good as possible and to last for a long time. Nothing is worse than having to repaint your home because you are disappointed with the end results, except for maybe having to redo the project because the paint faded, chipped, or peeled prematurely. The best way to avoid these pitfalls is to hire a professional painting contractor for help. … Read More