A Painter's Touch: Harbour Island's Reputable Painting Contractors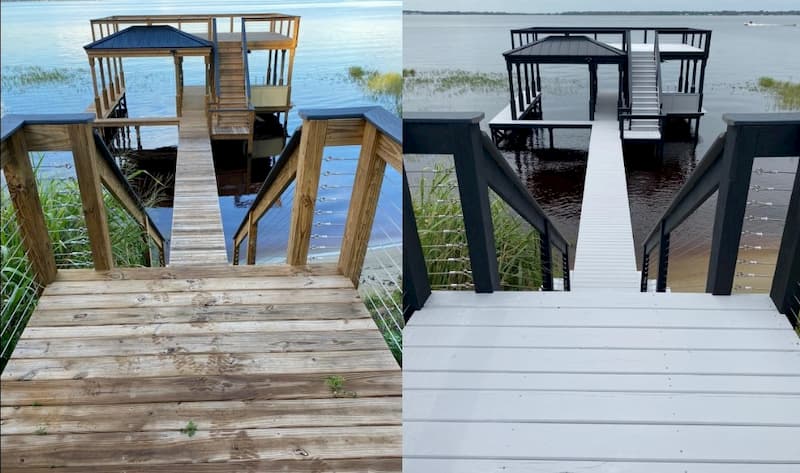 Your home in Harbour Island is one of the biggest and most important investments you'll make, and keeping it comfortable, attractive, and valuable is a major priority to you and your family. At A Painter's Touch, we understand that, and we also know that our most valuable resource as painting contractors is the homeowners we work with. With this in mind, we'll work to make sure that you're getting the absolute best services possible from our Harbour Island team.
Whether you need interior or exterior painting, pressure washing, or even paver sealing services, our professionals will be ready to offer you the best possible workmanship along with our premier customer service. We'll work with you directly to plan the project so that we can tailor our services perfectly to your budget, goals, and timeframe. At every job we perform, we can guarantee your complete satisfaction with our work. Give us a call today to ask any questions you have about the services we provide, or to schedule your appointment, and we'll be looking forward to working with you.
Reliable & Beautiful Interior Painting In Harbour Island
Keeping your Harbour Island home's interior looking as attractive as possible is a major priority, and our painting contractors can help you make sure that it's always looking great. Our professionals will work with you to decide on the best colors and textures to help you achieve the mood you're looking for in any room in your home, and we'll make sure that it's also the perfect match for the rest of your home's design and decoration. We're committed to giving you high-quality interior painting results that you and your family will enjoy and love for years to come.
At A Painter's Touch, we use only the highest quality painting materials and the most up-to-date methods and procedures so that we can always guarantee you'll be receiving a job you'll be satisfied with. We know how important your home's interior is, and we don't take our responsibilities for it lightly.
Harbour Island's Source For Superb Exterior Painting
When you need to have the exterior of your home painted, it's very important that you get a quality job from a trusted professional. Exterior house painting can make or break your Harbour Island home's curb appeal, and our professionals will do whatever it takes to give you a high-quality, attractive, and long-lasting paint job.
The first thing we'll do at an exterior painting job is make sure that your walls are ready to be painted. We'll clean and repair the wall so that it's receptive to the new paint, as any dirt or grime can cause your paint to peel quickly, and any cracks or deteriorations will become more apparent after painting. Then we'll give you a perfect exterior paint job that we guarantee will exceed your expectations. Once we're done, we clean up after ourselves so it's like we were never there! All you'll see is a beautiful new coat of paint to enhance the outside of your home.
If you are looking for a professional Harbour Island painting contractor then please call 407-218-0625 or complete our online request form.