Sidewalk Cleaning Experts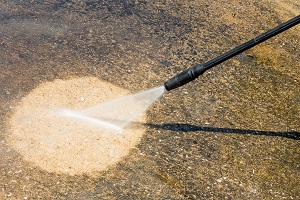 At A Painter's Touch, LLC, our Orlando pressure washing contractors are here to help you keep your property looking its best at all times. One of the most difficult areas of your home or business to maintain is your sidewalks. Our highly skilled professionals can lift the most difficult stains from any concrete surface. That's why locals rely on us for sidewalk cleaning in Orlando for both residential and commercial properties.
When you hire our team, we promise to work our hardest to provide you with the highest quality exterior cleaning services possible. We are not satisfied with the results of our efforts unless our customers are completely pleased. We will bring this dedication to excellence to task for you during your sidewalk cleaning effort.
If you need help cleaning sidewalks or any other exterior surface of you Orlando property, call A Painter's Touch, LLC today. Our courteous and polite staff would be happy to assist you in any way that we can and to answer any and all of your questions. We can schedule your appointment today.
Pressure Washing Experts in Orlando
The reason sidewalks are so difficult to clean is that concrete is a porous and irregular material. As such, dirt, grime, rust, algae, and other surface stains can embed deep into the surface. Normal conventional cleaning methods simply cannot penetrate deep enough to clean lift these stains.
The key to our sidewalk cleaning services is our exceptional skill with pressure washers. Our professionals will be able to lift years of the most difficult stains from your concrete surfaces. After our efforts, your sidewalks will be restored to their original beauty. You are guaranteed to be completely satisified with the results.
Commercial Sidewalk Cleaning Services in Orlando
In order for your business to be as profitable as possible, it is essential for your commercial property to look its absolute best. Your sidewalks and walkways are integral to how your clients and customers move about your business. If they are poorly maintained and unsightly, you and your business will suffer the consequences.
At A Painter's Touch, LLC, our painting contractors and power washing specialists are here to help you keep your business looking its best. With our assistance, you can keep your sidewalks clean and presentable at all times.
Our property cleaning experts will develop a schedule that will work best for you. All of our commercial services are conducted at a time that will cause the least impact on your normal every day operations. In all of our services, we seek to help boost the profitability and productivity of your efforts.
If you would like an estimate for sidewalk cleaning in Orlando or the surrounding areas, please call 407-218-0625 or complete our online request form.
Recent Articles
Preparation Is Key to Interior Painting Success - You have decided to conduct an interior painting project. You know what colors and paints you want to use. All that is left is to apply the paint to the walls, and the effort will be a resounding success. Many Orlando property owners have suffered from the same misconception. … Read More
How to Choose the Best Paint & Colors for Your Exterior Painting Project - When you paint the outside of your Orlando home, you want the results to look as good as possible and to last for a long time. Nothing is worse than having to repaint your home because you are disappointed with the end results, except for maybe having to redo the project because the paint faded, chipped, or peeled prematurely. The best way to avoid these pitfalls is to hire a professional painting contractor for help. … Read More