Bayshore's First-Rate Painting Pros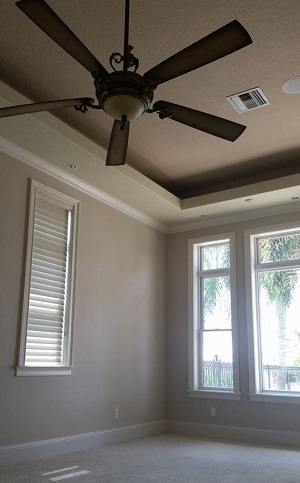 When it comes to choosing a painting contractor, the name to call on for the best service in Bayshore is A Painter's Touch. We take great pride in the work that we do, which is evident from the results that we provide for our clients. We believe that going above and beyond should be the industry standard for customer care. There's a reason our company name has become synonymous with workmanship excellence, including personalized customer care. When you need a painting contractor offering professional painting services for your Bayshore home, it's time to get serious about your decision-making.
What To Know About Exterior Painting For Bayshore
Bayshore homeowners are aware of the fact that the outside of their home is all about curb appeal. So, getting it professionally painted is an important step in boosting that curb appeal. But there are a few things to consider before moving forward with your exterior painting:
Keep in mind that the color you choose should work well with the surroundings, and that's more than just your own landscaping. Take into consideration the land beyond that as well as the look of the neighboring homes.
Painting is about more than just beautifying, although that matters too. High-quality paint protects your home's exterior. Work with a painter that uses superior quality products so your house is well safeguarded from the elements.
If you live in a community with an HOA you'll need the approval of details including the painting contractor and color you choose. Make sure to get informed about what your HOA guidelines mandate when it comes to house painting. Otherwise, you could face fines and be required to repaint immediately.
There's no reason to take a gamble when it comes to any of the work that goes into taking care of your home. Call us now for super painting contractor services in the area.
Bayshore's Trusted Interior Painting Team
At A Painter's Touch, we know what it takes to create wonderful interior painting results that will beautify the inside of your home. Our job as your painting contractor is to transform your vision into a reality while staying within the parameters of your budget and your deadline. We're not just another painting company, we're a super one! Your interior painting job matters for a number of reasons, and not just because it enhances the visual aesthetics. So make sure you contact the Bayshore area painting company that delivers the finest results, each and every time.
If you are looking for a professional Bayshore painting contractor then please call 407-218-0625 or complete our online request form.