Lake Nona Painting Contractors Dedicated to Excellence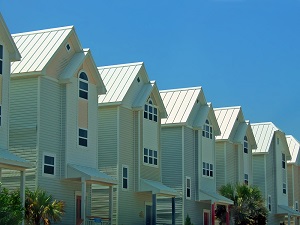 At A Painter's Touch, LLC, our Lake Nona painting contractors are here to help you beautify your home or business from every vantage point. Our professionals take an immense amount of pride from the work that we perform. Whether we are painting a single room in a home or the exterior of a commercial complex, we work our hardest to achieve all of our customers goals.
Our team is honored by the fact that so many Lake Nona families and businesses have trusted us with all of their painting projects over the years. We will continue to honor this trust by putting our best effort forward into everything that we do. Your complete satisfaction is our highest priority as your local painting contractor.
Call A Painter's Touch, LLC today if you are planning an interior or exterior painting project in Lake Nona. Our staff is ready to discuss your prospective goals with you and to inform you as to how we can accomplish them. We would be excited to answer any of your questions and to schedule your appointment today.
Interior Painting Services in Lake Nona
Painting the interior of your home is a fantastically rewarding experience. You and your family can redefine the look and feel of all of your living spaces. With the help of our Lake Nona painting contractors, your vision of your residence will become a reality.
Our professionals will handle the entire project for you. We will protect your furniture and other portions of your home before we start. Our team will then repair dry wall and trim work before painting. Only then will our painters get to work revitalizing the beauty of your living spaces. In the end, you are guaranteed to love the amazingly beautiful results.
Exterior Painting Services in Lake Nona
In order to achieve the best possible look during your exterior painting project, it is important to trust the effort with an experienced professional. Because your paint coat needs to stand up to the elements, any mistakes during the process can cause long term unsatisfactory results. Nothing is worse than having to repaint the exterior of your home a couple years after you had already done so.
When you hire our Lake Nona exterior painting contractors, you can rest assured knowing that we are providing you with the highest quality services. Again, our painters will expertly prepare every surface of your property before paint application. By doing so, we ensure that your paint coat is as beautiful and lasts for as long as possible.
If you are looking for a professional Lake Nona painting contractor then please call 407-218-0625 or complete our online request form.