The Preferred Winter Garden Painting Contractor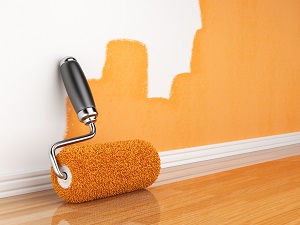 At A Painter's Touch, LLC, our Winter Garden painting contractors are here to help you keep your home or business absolutely beautiful. We specialize in both interior and exterior painting services for both commercial and residential clients. In between paint jobs, our team can pressure wash the exterior of your property.
The one constant in everything that we do is our goal to achieve the highest levels of customer satisfaction possible. We are honored by the trust that each of our customers has shown in us. We have earned it at every step of the way by providing exceptionally rewarding results to all of them. Our house painters are excited to continue this tradition of excellence for you.
For all your interior and exterior painting needs in Winter Garden, call A Painter's Touch today. Our staff would be happy to discuss your prospective project with you. We can answer any of you questions about the effort or our services. Our team of experienced painting contractors can schedule your consultation today. With our help, your unique painting vision will become a beautiful and rewarding reality.
Full-Service Interior Painting in Winter Garden
When you hire our Winter Garden interior painters, you have already made your project a resounding success. Our team of experts can guide you through the entire process, ensuring that you achieve all of your goals in the best possible manner.
From paint selection to clean up, we will constantly listen to your inputs and feedback. In the end, you and your family are the ones that need to love the results of your painting effort. By customizing our services completely and totally to you, we can ensure that your family will love the renewed and reinvigorated beauty of your living spaces for years to come.
Winter Garden Exterior Painting Meant to Last
Winter Garden exterior painting projects are unique in that they serve both functional and aesthetic purposes. Of course, you want the outside of your home or business to look amazing. At the same time, however, your exterior paint coat must stand up to and protect your property from the elements. Nothing is worse than peeling and chipping paint, especially only a couple years after a previous project.
Our exterior painting contractors can provide you with the advice, information, materials, and services necessary to achieve the most beautiful, most protective, and longest last exterior paint coat possible. By doing so, we will most certainly exceed your greatest expectations. You will always know who to trust with your future painting needs.
If you are looking for a professional Winter Garden painting contractor then please call 407-218-0625 or complete our online request form.