Professional Apopka Painting Contractors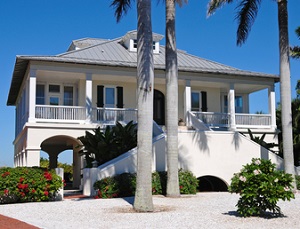 If you are planning to conduct a painting project, it is best to do so with the help of a professional painting contractor. At A Painter's Touch, LLC, our Apopka painting contractors can help you make the most of your efforts. We have the knowledge, skill, and experience necessary to achieve the best looking, most rewarding, and longest lasting results possible.
Call A Painter's Touch, LLC today if you are planning a painting project in Apopka. Our courteous and polite staff would be happy to take your call, to answer any of your questions, and to schedule you appointment today.
Interior Painting Services in Apopka
Painting the rooms within your home is a very exciting and fun project. However, nothing can be more frustrating to having a vision for what you want your living spaces to look like and failing to achieve your goals.
At A Painter's Touch, our Apopka interior painting contractors can help you avoid stress and frustration. Better yet, we can make your unique vision for your living spaces become a reality.
Our experts will guide you through the entire paint project. We can help you select the color palette and paints that will work best for you. Our team will then prepare every surface for proper paint application. We will then inspect the results and clean the entire area for you.
All you need to do is sit back, relax, and see your home transform before your eyes. You and your family will be completely satisfied with the new look and feel of every room of your house.
Exterior Painting Services in Apopka
Painting the exterior of a property requires a great deal of experience and skill. Most importantly, it necessitates a meticulous attention to detail during the preparation process. Without these attributes, the end results of your efforts will be lackluster and shortlived.
Our Apopka exterior painting contractors can help you with the effort. With our assistance, your home or business will look fantastic for the longest time period possible. You and your family will love the renewed beauty of your property for years to come.
Pressure Washing Services in Apopka
Keeping your home looking its best requires more than a good paint job. You also have to keep all exterior surfaces as clean as possible. At A Painter's Touch, LLC, our Apopka pressure washing experts are here to help.
We can blast away years of dirt, rust, oil, algae, mildew, or other stains from virtually any exterior surface. We can clean all of your hardscaping including your driveway. Our professionals can revitalize the beauty of your deck, patio, fence, and siding for you.
If you are looking for a professional Apopka painting contractor then please call 407-218-0625 or complete our online request form.