A Painter's Touch, LLC: New Smyrna's Top Painting Contractor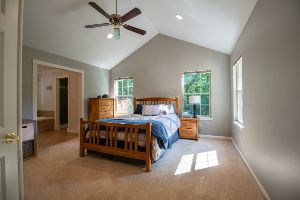 At A Painter's Touch, LLC, our New Smyrna painting contractors are dedicated to helping the local community with all their property beautification needs and goals. In every project we undertake, from exterior painting to whole home exterior cleaning, our main goal is to provide our customers with the highest quality and most customized services possible. We would be excited to continue this tradition of excellent service for you!
Our painting contractors are honored by the trust that local residents have shown in our skills and services. We understand how important your home is to you and your family, and when you hire our team for your next painting project, we promise to perform our services as if we were performing them on our own properties. In this way, we can ensure the highest quality results and your complete satisfaction.
Call A Painter's Touch, LLC today if you need to hire a skilled painting contractor in New Smyrna. Our knowledgeable experts can answer any questions that you may have about our amazing services or schedule your next appointment today!
Superior Exterior Painting For New Smyrna
When you need to have your house painted, it's very important that you get a quality job from a trusted professional. Exterior house painting plays a crucial role in your home's curb appeal, and our painters will do whatever it takes to make sure you get an attractive, high-quality, and long-lasting paint job.
The first thing we'll do at an exterior painting job in New Smyrna is make sure that your walls are ready to be painted. We'll repair any cracks or deterioration and clean the wall so that it's receptive of the new paint—structural problems will be more apparent after the new paint is applied, and dirt, grime, mold, or mildew can cause your paint to prematurely crack or peel. Then we'll give you a perfect exterior paint job that we guarantee will exceed your expectations!
New Smyrna's Chosen Interior Painting Pro
Your home's interior paint is a hugely important part of its design, and it contributes a great deal to the look and feel of any room. Our painting contractors will always make sure that your interior painting is as attractive possible, and we'll help you decide on the colors and textures that will best enhance and complement your home's design, and help you create the atmosphere that you're looking to achieve. We'll do whatever it takes to make sure you receive a high quality interior paint job that you and your family will love and enjoy for years to come.
We use only the highest quality painting materials on the market, and we employ the most up-to-date methods so that we can always guarantee you're getting the highest quality craftsmanship available. Your New Smyrna home's interior is an integral part of your day-to-day life, so when we're hired to work on it, we don't take our responsibilities lightly.
If you are looking for a professional New Smyrna painting contractor then please call 407-218-0625 or complete our online request form.