Orlando Painting Contractors Serving Local Families and Businesses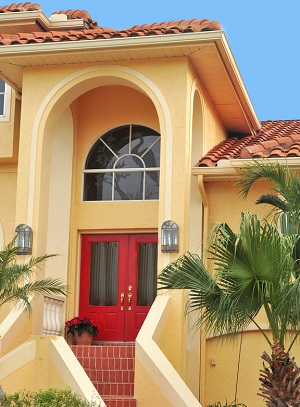 At A Painter's Touch, LLC, our Orlando painting contractors take an immense amount of pride from our work. We are highly skilled at both interior and exterior painting services. Our team provides our exceptional services to both commercial and residential clients. Bottom line, if you want to revitalize the beauty and appearance of your property, we are the best team for the job.
Our painters bring the same unsurpassed dedication to excellence to every project we undertake. From a one-room residential effort to a full-scale commercial property painting project, our Orlando painting contractor team will work our hardest to achieve all of your goals in the best possible manner. Your complete and total satisfaction is our highest priority.
Call A Painter's Touch, LLC today for all your painting and power washing needs in Orlando. Our highly skilled experts are ready to assist you in any way that we can. Our staff would be excited to answer your questions and to schedule your appointment today.
Interior Painting in Orlando
When you moved into your home, chances are that you and your family settled into a property designed and painted for someone else. When you conduct an interior painting project, you have the opportunity to truly make your living spaces your own. Redefining the look and feel of your residence's interior vastly improves all of the moments you and your family share in the area.
Our Orlando painting contractors would be honored to assist you with your interior painting project. Throughout the entire effort, we will work our hardest to customize of services to you and your family. In the end, your dream living spaces will become a reality. You and your family will love the look and feel of your home for years to come.
Exterior Painting in Orlando
In order for you to enjoy your property to the utmost, its exterior must be kept looking its best. Repainting the exterior of your home or business is a great way to breathe new life into your property. When you decide to do so, you should hire our house painters for exterior painting in Orlando, FL.
With our assistance, you will avoid all of the common mistakes that lead to substandard results. Our house painters will beautify and protect your home or business for the long term. You and your family are guaranteed to be completely satisfied with the results.
Orlando Power Washing Services
Whole Home Exterior Cleaning
Sidewalk Cleaning
Driveway Cleaning
Patio Cleaning
Dock Cleaning
And More
See What Our Clients in Orlando, FL Are Saying About Us
A Painters Touch, LLC is Rated: 5 / 5
based on these 3 happy customer reviews.
---
"A BIG shout-out to Josh Douglas of A Painter's Touch. He just finished painting the exterior of my house, and I am so pleased. He is neat, thorough, very fair in his pricing, and HONEST. He had almost finished and went back to Sherwin-Williams to get more paint, when he found out they had given him gallons of interior paint by mistake. He let me know immediately and repainted with the proper paint at no extra charge to me. Can't beat that!! Please consider him for your painting needs."
---
"A Painter's Touch was the best choice we could have made for our home! They did an amazing job, the colors were right on point, the workers were friendly and polite, the job was complete on time and the price was so reasonable! Thanks so much to Josh and the guys! You were awesome! Will be telling all my friends to go to A Painter's Touch for all their painting needs!"
---
"I hired Josh Douglas with A Painter's Touch to paint our home several months ago. I am always pretty specific with any contractor I hire because I want to make sure I get what I want and get what I am paying for. Josh had no problem with my specifications and was always on time.The price we set prior to the job, was the price I paid, NO HIDDEN FEES! The job was completed on time. His painting was absolute perfection. I would definitely recommend Josh and A Painter's Touch to anyone and I appreciate his honesty and integrity!"
---
If you are looking for a professional Orlando painting contractor then please call 407-218-0625 or complete our online request form.