Professional Paver Sealing Services in Orlando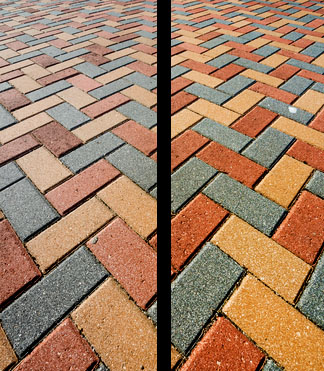 Does your Orlando area home or business contain pavers? If so, you're in luck because pavers can bolster your property's curb appeal and even value thanks to their unique and beautiful look. And to them looking their best for years to come, consider getting a paver sealing. If you're in the market for a professional paver sealing, then call Orlando's experienced painting company, A Painters Touch. Our experienced team has the experience, the resources, and the dedication to quality work to provide the best results with your paver sealing. With a high-quality professional paver sealing, you can enjoy a couple of great benefits. Are you ready to enjoy these benefits? Then give your Orlando painting company a call for our sealing service, and in no time, you'll enjoy the following:
Protect Your Pavers with Professional Sealing Services
Pavers are beautiful and, in large part, quite durable, making them an excellent walkway option. Of course, quality comes with a price, and when it comes to your pavers, that price can get quite high. So, you'll want to protect your pavers as best you can to ensure they remain durable and long-lasting. And a great way to protect your pavers thusly is to call your
Orlando painting company
for a paver sealing. With a paver sealing, your pavers can enjoy an extended lifespan and greater protection in a number of ways:
Protection from the rain
UV ray protection to prevent fading
Defense from grass growing between pavers
Increase Your Orlando Home's Resale Value
Because of their beautiful and unique design, pavers can increase your Orlando home's resale value, as can any stunning installation. If you want to continue enjoying the financial benefits that pavers can offer your home, then be sure to keep your pavers looking their best with routine sealings. By having your pavers sealed by our experienced painting team, you can be sure that your pavers will continue looking their best for many years to come. Thus,
our services
will ensure that your Orlando home will continue enjoying the financial benefits that paver can provide.
If you are looking for an Orlando painting contractor, then please call 407-218-0625 or complete our online request form.
Recent Articles
Preparation Is Key to Interior Painting Success - You have decided to conduct an interior painting project. You know what colors and paints you want to use. All that is left is to apply the paint to the walls, and the effort will be a resounding success. Many Orlando property owners have suffered from the same misconception. … Read More
How to Choose the Best Paint & Colors for Your Exterior Painting Project - When you paint the outside of your Orlando home, you want the results to look as good as possible and to last for a long time. Nothing is worse than having to repaint your home because you are disappointed with the end results, except for maybe having to redo the project because the paint faded, chipped, or peeled prematurely. The best way to avoid these pitfalls is to hire a professional painting contractor for help. … Read More