How to Choose the Best Paint & Colors for Your Exterior Painting Project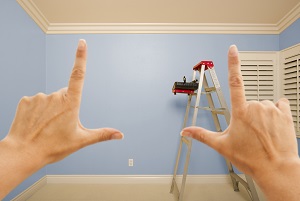 When you paint the outside of your Orlando home, you want the results to look as good as possible and to last for a long time. Nothing is worse than having to repaint your home because you are disappointed with the end results, except for maybe having to redo the project because the paint faded, chipped, or peeled prematurely. The best way to avoid these pitfalls is to hire a professional Orlando exterior painting contractor for help.
At A Painter's Touch, LLC, our painting contractors skilled in exterior painting services are here to assist you with this entire effort. We have the knowledge, skill, and experience that you need in order to make the absolute most out of your project. Together, we can truly enhance the beauty of your home for the long term.
Call A Painter's Touch, LLC today if you are planning a project for residential or commercial exterior painting in Orlando. Our staff has developed the following guide to help you get the effort started. We would be honored to assist you in achieving all of your goals.
What Type of Paint to Use for Exterior Painting in Orlando
The best paint to use for your exterior painting project will be able to stand up to the elements. All exterior paints have binders and additives that are designed to withstand wind, rain, sunlight, and temperature changes. With the help of our experts, you will be able to choose the paint with the best attributes for your particular needs.
Another factor that might change the type of paint you choose is the material that you are painting. When painting wood or vinyl siding, you are relatively safe using any outdoor paint. However, if you are painting stucco, brick, or other masonry, you should consider using elastomeric paint.
The real benefit of elastomeric paint is that it can stretch over cracks and crevices that are inherent on stone, brick, and stucco features. In this way, these paints can achieve a smoother end result while providing a superior level of protection against moisture incursion.
How to Choose the Best Exterior Paint Color
Choosing the best color for your home is more subjective than the type of paint that you should use. In the end, you and your family should choose the color that you like the best. However, there are some helpful guidelines that can help you during the decision process:
Consider surrounding landscaping
Accentuate architectural features
Consider colors that cannot be changed
Use colors to mitigate flaws
Take into account the colors of neighboring homes
If you are looking for an expert for exterior painting in Orlando, FL then please call 407-218-0625 or complete our online request form.