Your Experienced Orlando Painting Contractors
Check out our recent feature in the County Advisory Board!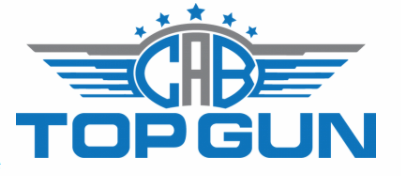 At A Painter's Touch, LLC, our Orlando painting contractors are here to help you with your next painting project. Our professional painters proudly serve both commercial and residential clients. We are adept at both interior and exterior painting efforts. The one constant in everything we do is our goal to achieve complete and total customer satisfaction.
If you need to hire a professionally licensed painting contractor in Orlando, call A Painter's Touch, LLC. Our courteous and polite staff would be happy to assist you in any way that we can. Our knowledgeable experts can answer any questions that you may have. We can schedule your consultation today.

Exterior Painting Specialists
Painting the exterior of your home is more complicated than simply buying and applying paint. The effort requires a great deal of knowledge and skill in order to achieve the best possible results. In addition, preparation is vitally important.
When you hire our Orlando exterior painting contractors, you will avoid all of the common pitfalls that lead to substandard and short term results. We can help you select the best paints that will withstand the elements. Our painting contractors will expertly repair and prepare every surface to be painted. In the end, your home will look absolutely fantastic for years to come.

Interiors: Accent Walls to Whole Home Painting
Painting the interior of your home should be a fantastically enjoyable and rewarding experience. Trying to conduct the effort by yourself can lead a great deal of frustration and substandard results. The best way to avoid this situation is to hire a professionally licensed painter to help with the effort.
At A Painter's Touch, LLC, our Orlando interior painting specialists are here to assist you in achieving all of your goals. We can guide you through every stage of the effort, constantly staying attuned to all of your inputs. In this way, we can turn your vision into a reality.

Pressure Washing to Revive Your Home's Exterior
Keeping your property looking its best requires more than just making sure that it is well painted. You must also keep it as clean as possible. Because the exterior of your home or business is constantly exposed to the elements, this is a very difficult and recurring task.
Our pressure washing contractors are here to help you with this effort. We can clean your siding, driveway, walkway, porch, patio, deck, and any other exterior surface around your property. Our team will customize our cleaning method to the surface and stain being treated, guaranteeing the best possible results.

Commercial Painting Services
In order for your business to be as profitable as possible, your commercial property must be kept well maintained. If your exterior paint coat is peeling or unsightly, prospective clients and customers may be discouraged from patronizing your business. If your property's interior is uninviting and unprofessional, the same thing can occur.
At A Painter's Touch, LLC, our Orlando commercial painting contractors can help you keep your business looking its absolute best. We will help you express the quality of your products and services, your professionalism, and your desired image through our interior and exterior painting services. Your business will be the better for it.
Why You Should Choose Us For Your Florida Painting Needs
Each time we are hired for a job, our Orlando painting contractors are humbled by the trust that our customer shows in us. You are entrusting us with your home or business. We promise to work our hardest to provide you with the highest quality services possible in return.
No matter what we are doing for you, our goal is simple. Our professional Orlando house painters and commercial painting contractors seek to form long lasting and mutually beneficial relationships with all of our customers. Through our high quality work, we seek to convey the fact that you can trust us with all your present and future property beautification needs.
---
Latest Projects
---
Recent Articles
Preparation Is Key to Interior Painting Success - You have decided to conduct an interior painting project. You know what colors and paints you want to use. All that is left is to apply the paint to the walls, and the effort will be a resounding success. Many Orlando property owners have suffered from the same misconception. … Read More
How to Choose the Best Paint & Colors for Your Exterior Painting Project - When you paint the outside of your Orlando home, you want the results to look as good as possible and to last for a long time. Nothing is worse than having to repaint your home because you are disappointed with the end results, except for maybe having to redo the project because the paint faded, chipped, or peeled prematurely. The best way to avoid these pitfalls is to hire a professional painting contractor for help. … Read More
Professional Residential & Commercial Painters Serving The Greater Orlando Area
If you are looking for an Orlando painting contractor then please call 407-218-0625 or complete our online request form.