Preparation Is Key to Interior Painting Success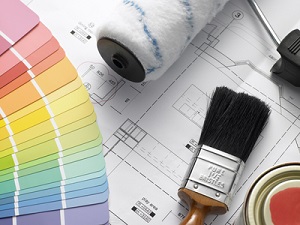 You have decided to conduct a project for interior painting in Orlando. You know what colors and paints you want to use. All that is left is to apply the paint to the walls, and the effort will be a resounding success. Many Orlando property owners have suffered from the same misconception.
Although all of those steps are integral to any interior painting project, the real key phase of the effort is preparation. If you do not adequately prepare the room and the surfaces to be painted, you can suffer a great deal of frustration, and the results will likely be lackluster.
The best way to ensure that you properly prepare before your Orlando interior painting project is to hire a professional painting contractor for help. At A Painter's Touch, LLC, our Orlando painting contractors are ready to assist you. We have the knowledge, skill, and experience necessary to achieve all of your goals. Together, we can make your vision of your home become a reality.
Orlando Interior Painting Tips: Preparing the Room
Nothing is more frustrating than that getting paint in areas that you did not intend to. As such, it is absolutely vital for you to remove all valuables from the room to be painted. From your end, all you need to do is move fragile breakable items. Our Orlando painters will handle the rest.
We can cover all of your flooring and furniture with drop cloths. We can then also remove socket covers and door handles and hardware. Lastly, our team will tape baseboards, trim, and ceiling edges. Only then will all of your room be protected prior to the painting task.
Preparing the Wall for Perfect Results
Even more importantly, you must prepare every surface that you will paint in order to ensure the best possible results. Our highly skilled professionals can handle this entire portion of the project for you.
First we will repair all major damage to your dry wall and wooden features. Afterwards, we will make certain that all surfaces are smooth and regular. In addition, our painters will fill in all nail holes, cracks, chips, or other damage.
The last step to preparing your walls is to ensure that they are as clean as possible. The cleaner your walls are, the better the paint and primer will adhere to the substrate. In turn, the better looking and longer lasting the results will be.
By following each of these steps meticulously, our Orlando painting contractors can help your project be as rewarding as possible. All you need to do is sit back and relax while your home is beautified to the utmost.
If you are looking for an expert for interior painting in Orlando, FL then please call 407-218-0625 or complete our online request form.