Professional Painting For Port Orange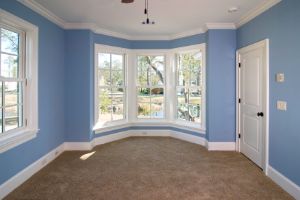 Looking for a reliable painting contractor in the Port Orange area? If so, make At A Painter's Touch, LLC the first company you call. Your home's paint is a big part of what keeps it attractive, comfortable, and well-protected from weather and elements. A great paint job can even increase your home's resale value, so when you need to have any part of your home painted, you need a professional you know you can trust with the job. We strive to help our clients keep their properties in great shape with our high-quality painting services, as well as other home improvement services like pressure washing and paver sealing.
All of our Port Orange painting contractors are extensively trained and professionally experienced in this industry, and our team is dedicated to ensuring that every project we take on is completed with the customer's satisfaction in mind. No matter what kind of painting services you need from At A Painter's Touch, LLC, you can always depend on us for high-quality work, and we can always guarantee that you'll be completely satisfied with all of the results we provide.
Exterior Painting To Protect Your Port Orange Home
Painting your Port Orange home's exterior is the best way to improve its appearance and keep its exterior as healthy as possible. At A Painter's Touch, LLC, our painting contractors understand how important your home is to you and your family, and we'll always do whatever it takes to keep it in the best condition possible. Our experts have the skills, experience, and expertise to perform any exterior painting job quickly, professionally, and beautifully.
Painting your home can be a daunting task, and making sure that it's done properly is the only way to prevent it from quickly losing its aesthetic appeal. Your home's exterior is constantly exposed to weather and other elements like:
Dust
Pollen
Mold
Mildew
Dirt build-up
UV rays
Rain
If your home isn't painted by a professional with the proper tools and experience, you could see your paint quickly start to deteriorate! Our experts will be able to provide you with excellent exterior painting services, and we'll guarantee your complete satisfaction with all of our work.
Interior Painting In Port Orange To Restyle Your Interiors
Having your home's interior painted is one of the most effective and efficient ways to change, enhance, and improve its appearance without new furniture or decor. If you're having your home's interior painted, the professionals at A Painter's Touch, LLC can provide you with customized painting services. Interior paint can bring new life to any part of your home, and our team of experts will be able to ensure that you're totally happy with every part of the project.
Our team works with each of our clients directly so that we can provide painting services that fit their properties and their tastes. We'll help you choose the perfect colors, finishes, and textures for your home, and we'll do whatever it takes to guarantee that you're completely satisfied with our interior painting services. Call us today to schedule your interior painting services, and we'll be looking forward to working with you!
er of reasons, and not just because it enhances the visual aesthetics. So make sure you contact the Bayshore area painting company that delivers the finest results, each and every time.
If you are looking for a professional Port Orange painting contractor then please call 407-218-0625 or complete our online request form.