Ocoee Painting Contractors Dedicated to Customer Satisfaction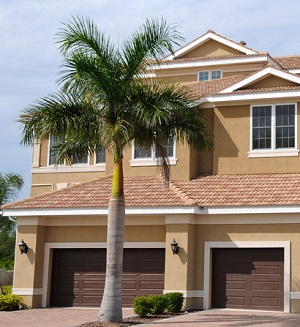 Painting your home can be an amazingly enjoyable and rewarding project. At the same time, without the proper knowledge, experience, and skill, it can be a resoundingly frustrating effort. At A Painter's Touch, LLC, our Ocoee painting contractors are here to help you with the entire effort. With our assistance, you will achieve all of your goals and avoid all the stress.
Each time we are hired by a local family or business, our painters are extremely honored. We understand how important these properties are to our customers. As such, our team works its hardest to provide all of our clients with the highest quality and most customized painting services possible in the Ocoee area. We will bring this dedication to excellence to task for you.
For all your interior, exterior, residential, and commercial painting needs in Ocoee, call A Painter's Touch today. Our courteous and polite staff is ready to take your call. Together, we can beautify your home or business to the utmost. Our team can schedule your appointment today.
Ocoee Interior Painting Services
Our Ocoee interior painting contractors take an immense amount of pride from our work. As such, we are not satisfied unless we achieve the best possible results for our customers. When we paint a room within your home, our contractors will follow a strict process in order to ensure that your project is a resounding success.
The key to any painting task is preparation. Our painting contractors can help you choose the best paints and colors to use. We can also repair and prepare every surface to be painted. With our assistance at these critical stages, you will achieve the best results.
Ocoee Exterior Painting Services
When you paint your Ocoee home, you want the results to last for as long as possible. Trying to conduct your painting project without assistance virtually guarantees that mistakes will be made. Improper preparation, material selection, and application can cause your exterior paint coat to deteriorate prematurely.
At A Painter's Touch, LLC, our Ocoee exterior painting experts can help you avoid all of these common problems. We will work our hardest to add long term value to your home or business. You will love the results of your exterior painting project for years to come.
Ocoee Pressure Washing Services
In addition to our exceptional painting services in Ocoee, our professionals also provide a wide line of exterior property cleaning services. We are adept at pressure washing all types of exterior surfaces. Our pressure washing contractors can keep you home or business looking fantastic between painting efforts.
If you are looking for a professional Ocoee painting contractor then please call 407-218-0625 or complete our online request form.