Winter Park Painting Contractor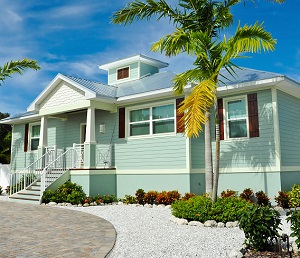 Painting projects are some of the most rewarding experiences of property ownership. At your home, you and your family can customize and beautify your living spaces. At your commercial property, you can improve the professionalism and image of your business. At A Painter's Touch, LLC, our Winter Park painting contractors can help you with this entire effort.
We proudly provide our exceptional painting services to both commercial and residential clients. Whether we are painting a single family home or a large commercial space, our goals remain the same. We strive to provide our customers with the highest quality services possible in order to achieve their complete and total satisfaction.
Call A Painter's Touch, LLC today if you are planning a painting project in Winter Park. Our polite staff is eager to assist you and to discuss your goals and aspirations with you. We can schedule your appointment today.
Exterior Painting in Winter Park
Trying to conduct an exterior painting project without the requisite knowledge, skill, and experience inevitably leads to substandard results. Nothing is worse that a paint coat that begins to fade, crack, or peel a couple years after it was applied. At A Painter's Touch, our Winter Park painting contractors can help you avoid this common frustration.
When we paint the exterior of a property, our goal is to provide our customers with the most beautiful and longest lasting results possible. To this end, we meticulously repair and prepare every surface to be painted. Our painters will utilize the highest quality materials during the effort. After application, we will inspect and clean the entire area. All you need to do is sit back and watch the amazing unfold.
Interior Painting in Winter Park
Interior painting projects are extremely enjoyable and rewarding. You and your family can help your home evolve and grow along with you. Updating your rooms and living spaces is a great way to boost your enjoyment of your property. Our Winter Park interior painting contractors would be honored to assist you with this effort.
When we paint the rooms of your home, our team will stay constantly attuned to your inputs. In this way, we can provide you with the most customized services possible. In the end, your vision of your home will become a reality.
Pressure Washing Services in Winter Park
Keeping your property looking its best requires keeping its exterior clean. The best way to clean the outside of a home or business is via a pressure washer. Our Winter Park pressure washing contractors can revitalize the beauty of every exterior surface of your property including decks, fences, siding, porches, driveways, walkways, patios, and more.
If you are looking for a professional Winter Park painting contractor then please call 407-218-0625 or complete our online request form.