About Your Painting Contractor: A Painters Touch, LLC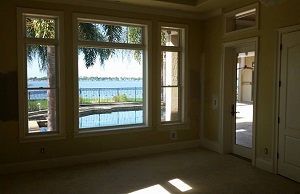 At A Painter's Touch, LLC, our Orlando painting contractors are dedicated to providing local families and businesses with the highest quality property beautification services possible. Our team specializes in both interior and exterior painting services as well as pressure washing and property cleaning. The one common factor in everything that we do is our goal to achieve complete and total customer satisfaction.
Josh Douglas is the owner of A Painter's Touch, LLC. Licensed and insured, he takes great pride in providing excellent service in a timely manner at a reasonable price. The philosophy for his low estimates is in believing that everyone deserves a beautiful home, inside and out. To this end, he always provides quality work at affordable pricing.
Call A Painter's Touch, LLC today if you need to hire a professionally licensed painting contractor in Orlando or nearby. Our courteous and polite staff would be happy to take your call and to assist you in any way that we can. We can schedule your appointment with our professional painters today.
Services Our Orlando Painting Contractors Offer
Recent Articles
Preparation Is Key to Interior Painting Success - You have decided to conduct an interior painting project. You know what colors and paints you want to use. All that is left is to apply the paint to the walls, and the effort will be a resounding success. Many Orlando property owners have suffered from the same misconception. … Read More
How to Choose the Best Paint & Colors for Your Exterior Painting Project - When you paint the outside of your Orlando home, you want the results to look as good as possible and to last for a long time. Nothing is worse than having to repaint your home because you are disappointed with the end results, except for maybe having to redo the project because the paint faded, chipped, or peeled prematurely. The best way to avoid these pitfalls is to hire a professional painting contractor for help. … Read More
If you would like to know more about our Orlando painting contractors, please call 407-218-0625 or complete our online request form.