Looking for a Windermere Painting Contractor?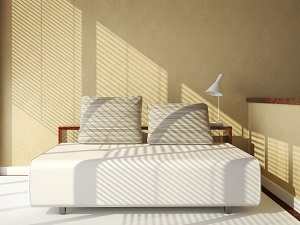 If you are planning on ways to improve your home or business, you should consider conducting a painting project. Reinvigorating your interior living spaces is a great way to improve all of the moments that you and your family share in your home. Revitalizing the exterior of your commercial property promotes the image of your business. At A Painter's Touch, LLC, our Windermere painting contractors are here to help you achieve these goals.
Our team specializes in both interior and exterior painting service for both residential and commercial properties. We also provide pressure washing services to all of our customers. No matter what you hire our team to do, we will put in our best effort to achieve your complete and total satisfaction.
Call A Painter's Touch, LLC today if you need to hire a professional painting contractor in Windermere, FL. Our polite and knowledgeable staff would be happy to assist you in any way that we can. Our experts can answer all of your painting related questions. We can schedule your consultation today.
Exterior Painting Services in Windermere
One of the most frustrating property maintenance tasks is repainting the exterior of your home or business. Far to often, people try to conduct the effort without the necessary knowledge, skill, and equipment. Even worse, they skip steps and cut corners. In the end, the results are lackluster and short lived.
When you hire our house painters for exterior painting in Windermere, FL, you miss all of the above mentioned pitfalls and frustrations. Our highly skilled experts can guide you through every step of the process, helping you to select the best paints and professionally prepare every surface to be painted.
In the end, you home or business will look stunningly beautiful. Better yet, you will postpone the need to repaint your property for the longest time period possible. You and your family are guaranteed to be completely satisfied with the results.
Interior Painting Services in Windermere
At A Painter's Touch, LLC, our Windermere painting contractors especially enjoy helping local families paint their interior living spaces. We are available for single room jobs and whole-house projects.
In the end, you and your family must live with the end results of our efforts. For this reason, our constant effort is focused on achieving your exact vision. We will constantly listen to all of your feedback throughout the painting process in order to provide you with the look that you and your family will love and enjoy for the long term.
If you are looking for a professional Windermere painting contractor then please call 407-218-0625 or complete our online request form.