A Painter's Touch: Carrollwood's Reputable Painting Contractors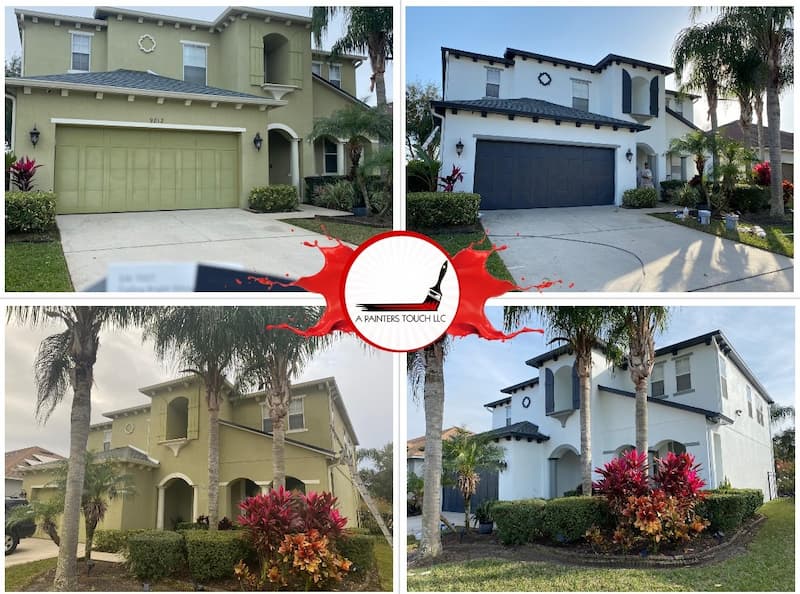 In order to get the best possible service and results for your painting project, the company you can trust in is A Painter's Touch. We take great pride in the work that we do as Carrollwood painting contractors, which is evident from the results that we are able to provide for each of our clients. We believe in aiming to not just meet your expectations, but to exceed them. We believe in going above and beyond when it comes to meeting your service needs. Don't settle for less than the best, or pay too much for inferior work, when our services and prices will leave you more than satisfied.
If you're on the hunt for a professional painting contractor that can complete your painting projects in Carrollwood, the only name to know is A Painter's Touch. Call us today to speak to a representative who can tell you more about the superior services we offer this area.
Interior Painting Can Improve The Air Quality In Your Carrollwood Home
When you get an interior painting service performed on your home, you are obviously doing so with one goal in mind: improved aesthetics. But a better-looking home is not the only thing you'll get with a professional interior painting. In fact, you will actually get to enjoy an improved quality of health as well!
After all, over time, your walls will collect a significant amount of dust and other debris. These things can circulate throughout your home, causing your indoor air quality to diminish, a problem that can lead to health issues for you and your loved ones over time. To avoid those issues, simply get a fresh interior coat of paint. A new coating of interior paint will lock away those harmful buildups, helping to improve the quality of your home's indoor air and, thus, the quality of your health.
Better Resale Value & Curb Appeal With Carrollwood Exterior Painting
You might not live in your home forever, and at some point, you might decide you'd rather sell it and move elsewhere. Should that point come for you, you'll want to be sure to get the best price for your home. To bolster your home's resale value, you need to call your preferred house painter-- A Painter's Touch.
After all, with a fresh exterior coating of paint, you can enjoy a healthy boost to your home's resale value. A beautiful exterior paint job will add significant value to your home, allowing you to command the price you want when it comes time to sell. What's more, an exterior painting service will increase your home's curb appeal. With boosted curb appeal, you can draw in potential buyers, helping to increase your chances of finding a buyer as quickly as you could hope to.
If you are looking for a professional Carrollwood painting contractor then please call 407-218-0625 or complete our online request form.