ORMOND BEACH'S FIRST-RATE PAINTING PROS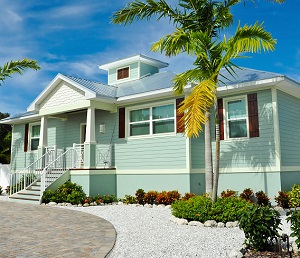 When you need an Ormond Beach painting contractor, you can work with the best or settle for the rest. Locals know that A Painter's Touch is the only company to rely on for expert precision. We're the trained and experienced pros to count on for impeccable service and outstanding workmanship.
Choosing a painter shouldn't be a difficult task, and we'll make it easy for you by explaining why we're the best. We have years of experience and a long list of satisfied clients. Our name is synonymous with excellence, and that's why we have such a high rate of repeat and referral business.
Call us now in Ormond Beach to schedule an appointment for professional service. We'll go above and beyond to take superior care of you and make sure our work is to your specifications and satisfaction.
Your Resource For Outstanding Interior Painting In Ormond Beach
For high-quality interior painting in the Ormond Beach area, we're the team to trust. You'll love what our services can do for the look and feel of the inside of your home. Some of the best benefits of interior painting include but aren't limited to:
Improve the appearance of each room
Enhance the feel and ambiance of your home
Protect the walls from smudges, etc.
Increase the property value
Improve indoor air quality with low VOCs
Why remodel when you can paint and completely change the way your interior looks and feels? A cost- effective alternative to renovating your home is painting the interior walls and transforming them drastically.
Exterior Painting Makes Your Ormond Beach More Picturesque
A Painter's Touch will be there for exterior painting too. Painting your home always spruces up the curb appeal, but protecting the siding and increasing your home's value are some additional perks.
The key is to make sure you hire a painter with the necessary credentials and skills. We'll demonstrate to you why our work quality and results have earned us an impeccable reputation. Call today to schedule your appointment, and have the finest painting contractor in Ormond Beach take care of your home, inside and out.
If you are looking for a professional Ormond Beach painting contractor then please call 407-218-0625 or complete our online request form.