DD's Discount Exterior Sign Repainting in Orlando, FL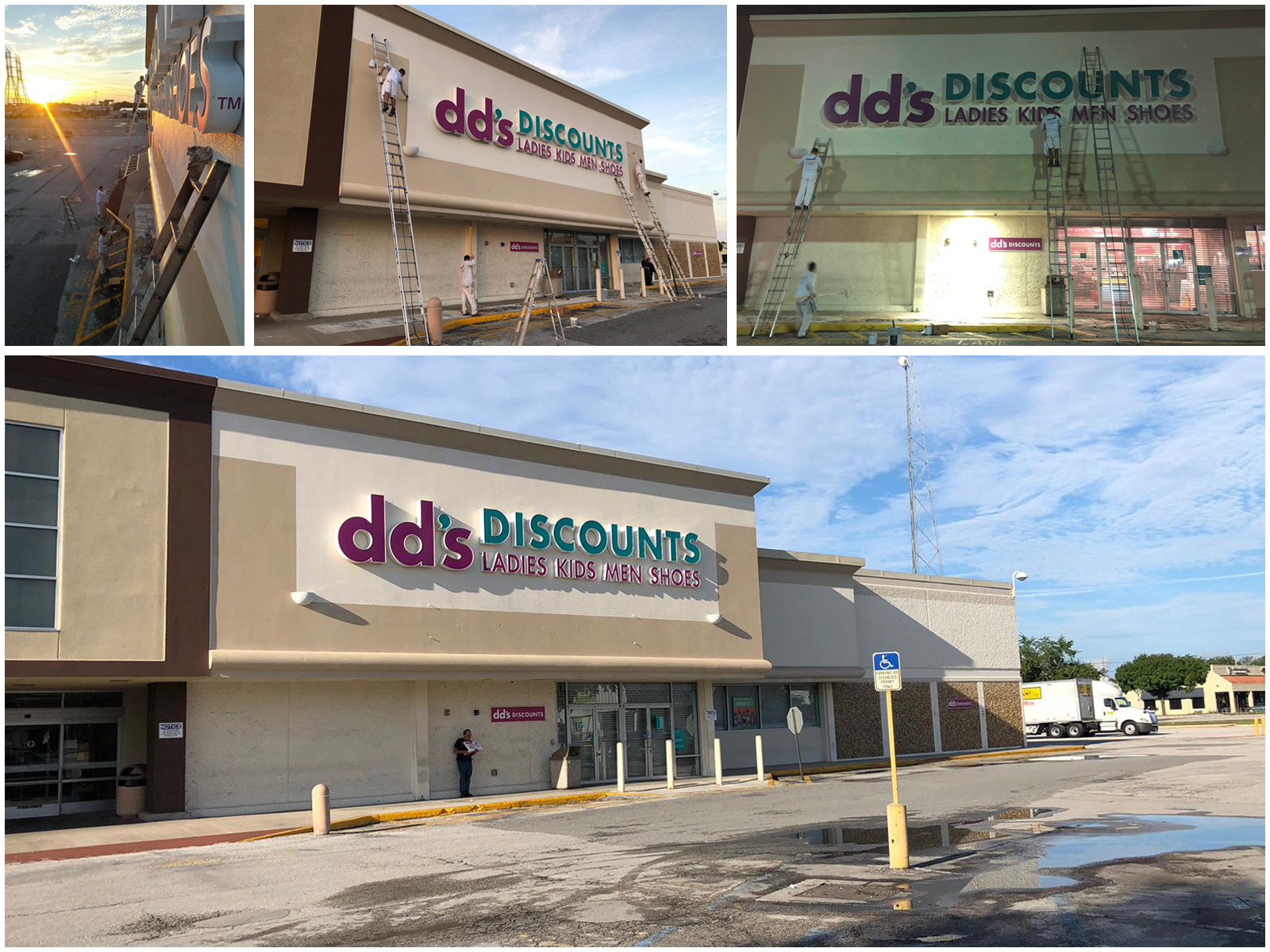 Make your business stand out with crisp and fresh paint on it's exterior signs. Our professional Orlando painting contractors worked around your business's schedule so that we can provide painting services without disrupting your customers or workspace. This means that on this job they arrived at 5:30 in the morning so that they could finish by 9 AM. Safety and courtesy to the business and customers are both important values that we hold as a professional painting company. This business wanted the upper side of their store front painted so that the sign stands out in the plaza. The two tone color scheme with straight crisp lines was refreshed flawlessly by our painters. The front sign of your business is the first thing customers see when approaching and considering your business. The appearance of a clean and fresh sign can go a long way in forming customer opinions of your business. In this Florida climate rain, moisture, and sun fading can quickly degrade the appearance of your sign or exterior of your business. A Painter's Touch LLC is proud to provide professional Orlando painting services with the highest quality paint so that your sign can look great while withstanding the environment. If your sign is looking a little bit "under the weather", it could never hurt to give us a call for your completely free estimate today.
Product Used: Sherwin Williams Resilience
DD's Discount Exterior Sign Repainting in Orlando, FL

Map Orlando, FL
If you need exterior sign painting , please call 407-218-0625 or complete our online request form.