Fence and Patio Trim Stain in Orlando, Fl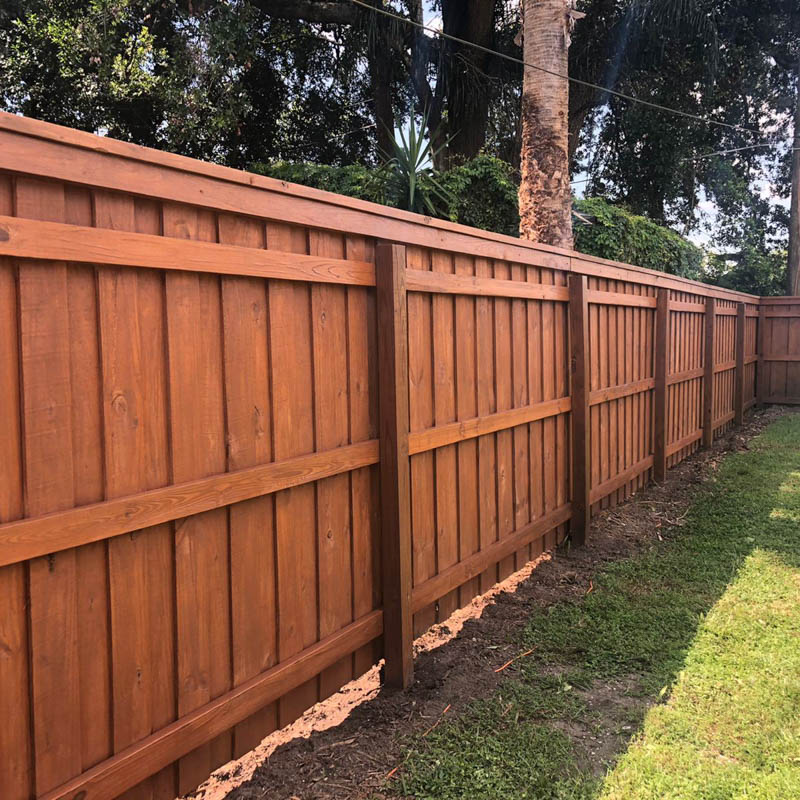 Did you know we also offer staining services? Our professional fence staining painting contractors are highly experienced not only in exterior painting but in many other finishes! Staining of your exterior fences, decks, trims, or even your dock (if you live on water) can beautify your property and add a personal touch. Check out this fence and patio trim stain we recently completed. The natural stain color really accents the raw wood look and complements the home. The homeowner had a new fence and some trim accents around their home installed which came in a raw wood finish.
We thoroughly prepped the surface before applying the stain to guarantee a long lasting and smooth finish. There is a wide selection of stain colors to choose from with the high quality stain products we use. The stain we use not only creates gorgeous color but also seals the surface to protect from the humid Florida environment. The stain is a weather proofing formula that resists UV fading and resists mildew growth. The quality of products we use along with the professional application guarantees that your stain project will last for years to come. If you need a 5 star company to paint or stain your property, call A Painters Touch LLC today for your free estimate at 407-218-0625.
Orlando,Florida
If you need a Orlando Fence painting contractor for your kitchen cabinets, please call 407-218-0625 or complete our online request form.