Painting Kitchen Cabinets in Orlando, Fl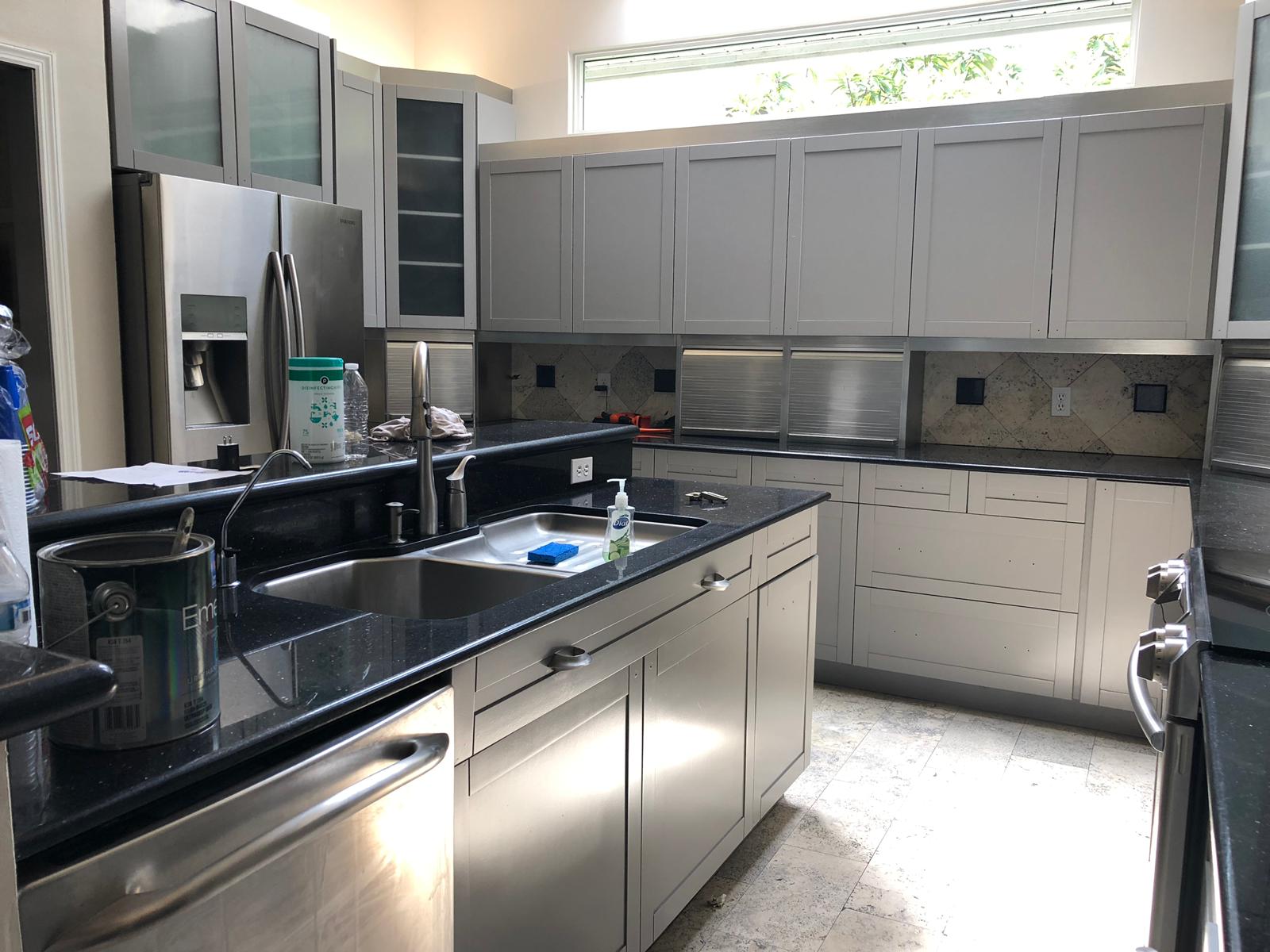 What is the most used room in your home? Most people would probably agree that the kitchen is the heart of the home. Kitchen cabinets withstand a lot of usage, which inevitably leads to wear and tear on their appearance. Our professionals with over 10 years of experience know how to make your cabinets'finish look brand new. Whether its a color change for a more modern update or simply a re-finish in the same color, our team can make your cabinets appear more beautiful than ever. We can paint only the exterior surfaces or the entire cabinets including the insides of drawers and storage areas. Our Orlando painting professionals remove the previous finish using a liquid de-glosser, then sand and prime the cabinets. They then apply two coats of high quality hard enamel paint that is specifically designed for cabinets, followed by a clear coat. This tried-and-true process guarantees that your cabinets will withstand their heavy usage for years to come. Of course, we also offer this service for bathroom cabinets, bathroom vanities, or any other cabinets in your home. Check out this amazing cabinet transformation our team did just last week!If you think your kitchen cabinets need a refresh, you can contact A Painter's Touch LLC for your free estimate on painting or staining your cabinets.
Orlando,Florida
If you need a Orlando painting contractor for your kitchen cabinets, please call 407-218-0625 or complete our online request form.