Commercial Painting in Pensacola, FL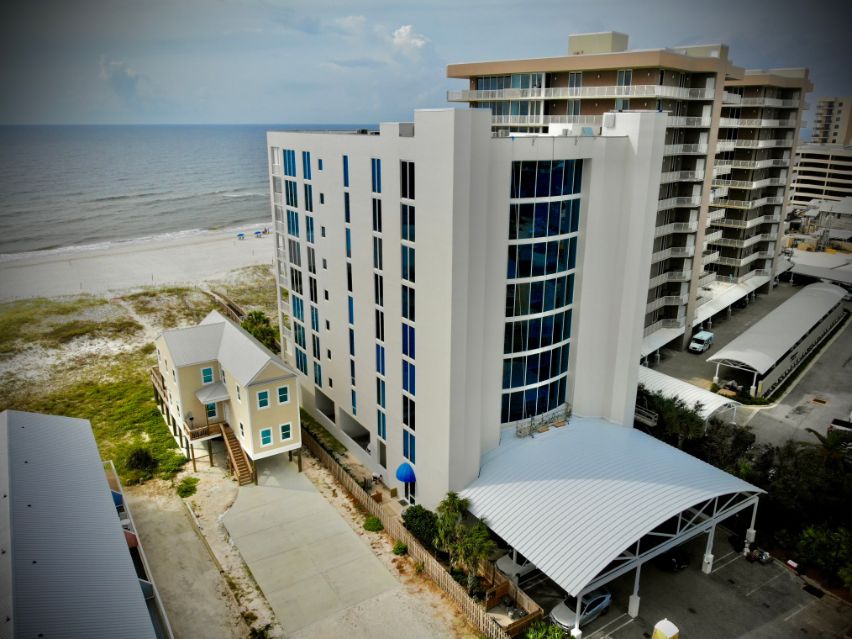 One of our largest exterior painting projects yet, the Atlantis Condominium building stands 8 stories tall on the gorgeous beach of Pensacola in Perdido Key. Our professional painters were up for the challenge, using swing stages and high-tech equipment to transform the exterior of the building into a gorgeous new color. All cracks in the exterior were sealed with elastomeric caulking that flexes and expands with the building, to stand up to any further settling cracks. Two thick coats of silicone coating were applied after a thorough pressure washing from top to bottom. A project of this size took our professional painters about 3 weeks to complete. The building owner had the windows replaced by a different contractor, which added even more pizzazz to the exterior transformation. A Painters Touch is proud to have been awarded this project, and we love how it turned out! If you need exterior painting services, on any size project, contact A Painters Touch for a professional and beautiful paint job.
Photos of Commercial Painting in Pensacola, FL
Pensacola, FL
If you need a professional Pensacola exterior painting contractor for your project, please call 407-218-0625 or complete our online request form.