Exterior House and Dock Painting in Orlando, FL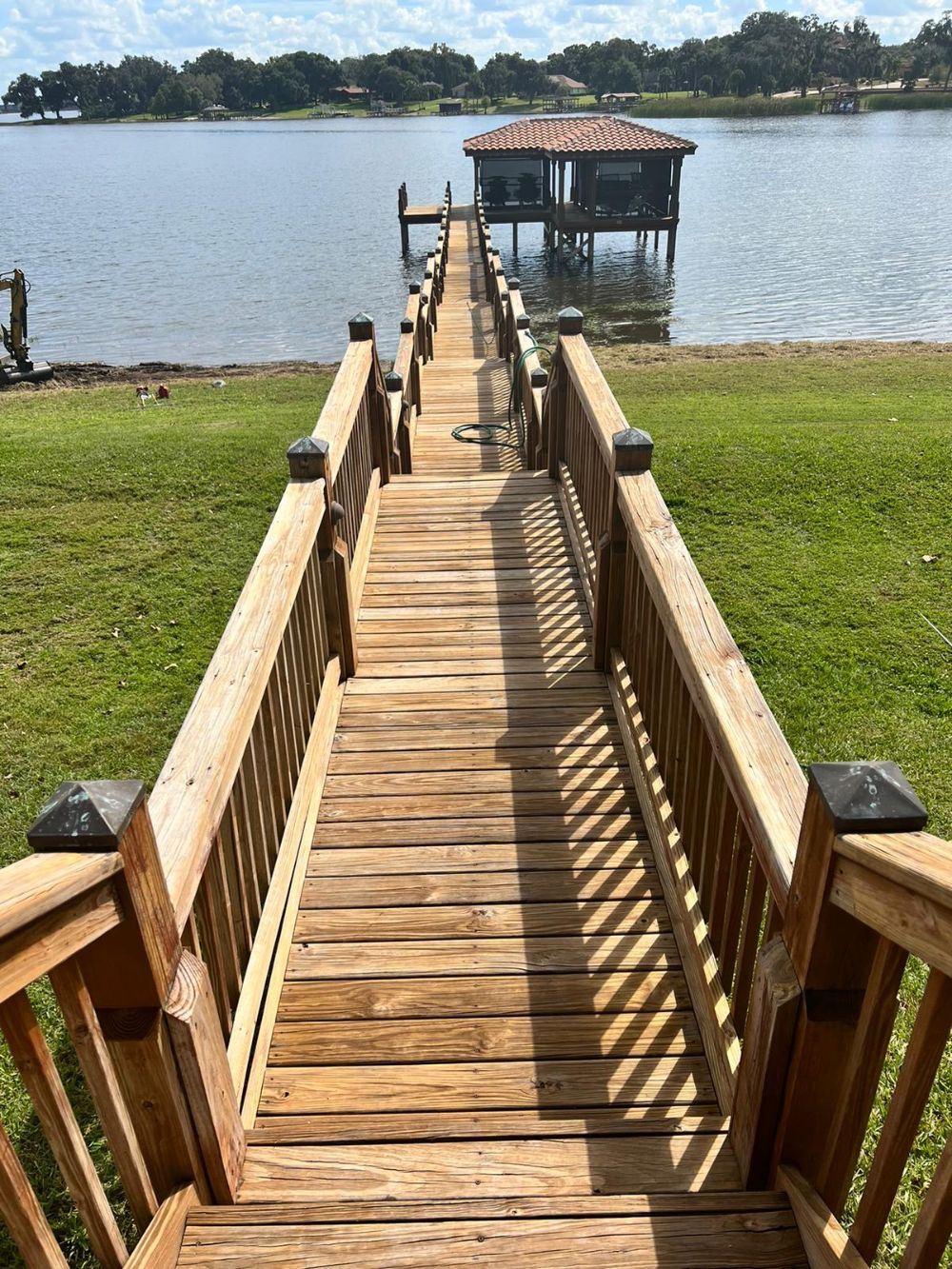 The professionals at A Painters Touch LLC are well versed in numerous painting services. Each and every one of our painters have over 10 years experience in the industry, and have been working with us for over 4 years. Our 5 star reviews across the web and our A+ rating with the Better Business Bureau reflect that the quality of our services are superior and our customer's satisfaction is taken very seriously. We are honored that this homeowner trusted our company with the exterior painting of this beautiful lakeside home, as well as the staining of their dock to better complement the home's fresh new exterior look. Check out these before and after pictures of the dock details, where the wood was taken from raw wood to a nice natural brown stain. We always use the highest quality and most appropriate products to ensure a long lasting and beautiful finish. Our paint jobs come with a warranty - something you may not find available from other companies.
Photos
Orlando, FL
If you need a professional painting contractor for your project in Orlando, please call 407-218-0625 or complete our online request form.