Gorgeous Blue House in Orlando Florida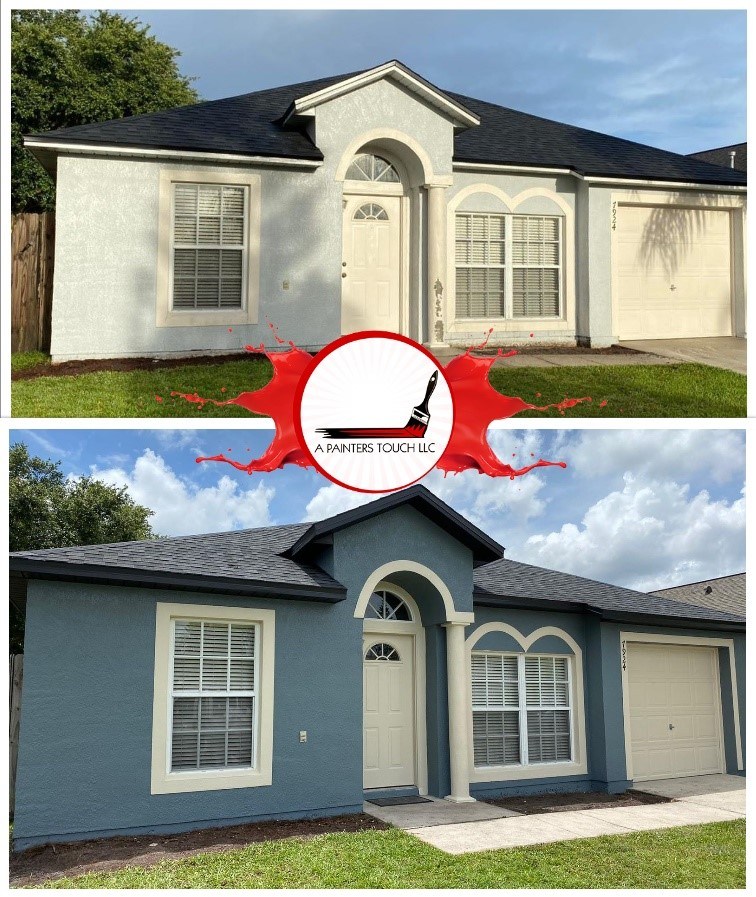 Sometimes all it takes to transform a house is a new color scheme! This gorgeous medium blue really makes the arched accents of this Orlando, FL home pop compared to the previous light blue color. Our painting professionals at A Painters Touch LLC has the knowledge and experience to paint your home with 100% satisfaction guaranteed. We always pressure wash the entire exterior to ensure the surface is ready for paint. Dirt and dust can very negatively affect the adherence of new paint. We also seal all cracks in the exterior with an elastomeric caulking, which is able to stretch and flex as the house settles further. We were able to repair the peeling paint on the column by the front door as well. Contact us today for your free estimate! You can call 407-218-0625 or visit our website to put in an online request form at www.apainterstouchllc.com.
Photos
Orlando, FL
If you need a professional Orlando contractor for your project, please call 407-218-0625 or complete our online request form.