Interior Cabinet Painting in Orlando, FL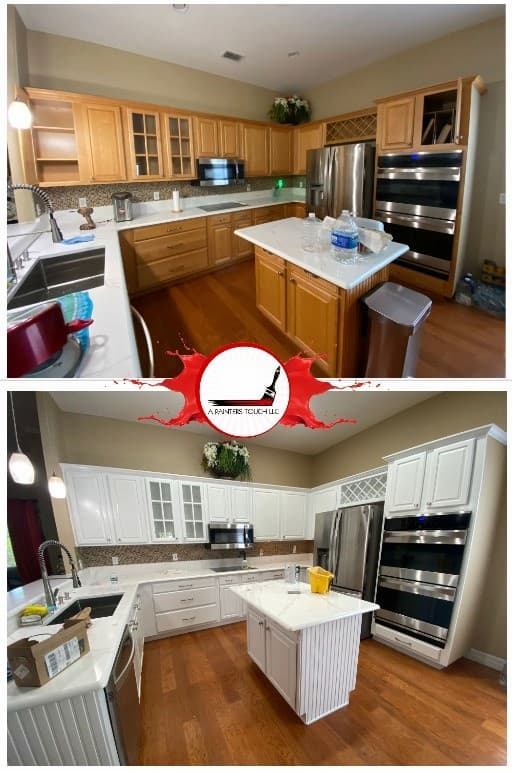 Painting your kitchen cabinets can completely transform your kitchen. Ouor paintings pros love how this project turned out, the bright white cabinets complement the black and stainless steel appliances beautifully, while also making the space appear even larger. The professional painters at A Painters Touch LLC have the knowledge and experience to paint your cabinets to produce a beautiful and long lasting finish. Our process begins with de-glossing the existing finish on the cabinets with liquid de-glosser, followed by a light sanding. All hardware and knobs are removed, then the doors are removed. All surfaces of the cabinets are primed followed by painting two coats of hard enamel Emerald Urethane paint by Sherwin Williams. All doors and hardware are then replaced. Many customers don't know that the curing process takes 21 days, so the cabinets should not be touched or used for that time period following the painting process. We know it is difficult to not use your cabinets, but the curing process is necessary for a long-lasting and beautiful finish.
Location: Orlando, FL
Services: Interior Painting
Photos
Orlando, FL
If you need a professional interior painting contractor for your project in Orlando, please call 407-218-0625 or complete our online request form.