Lake Side Exterior Painting in Windermere, FL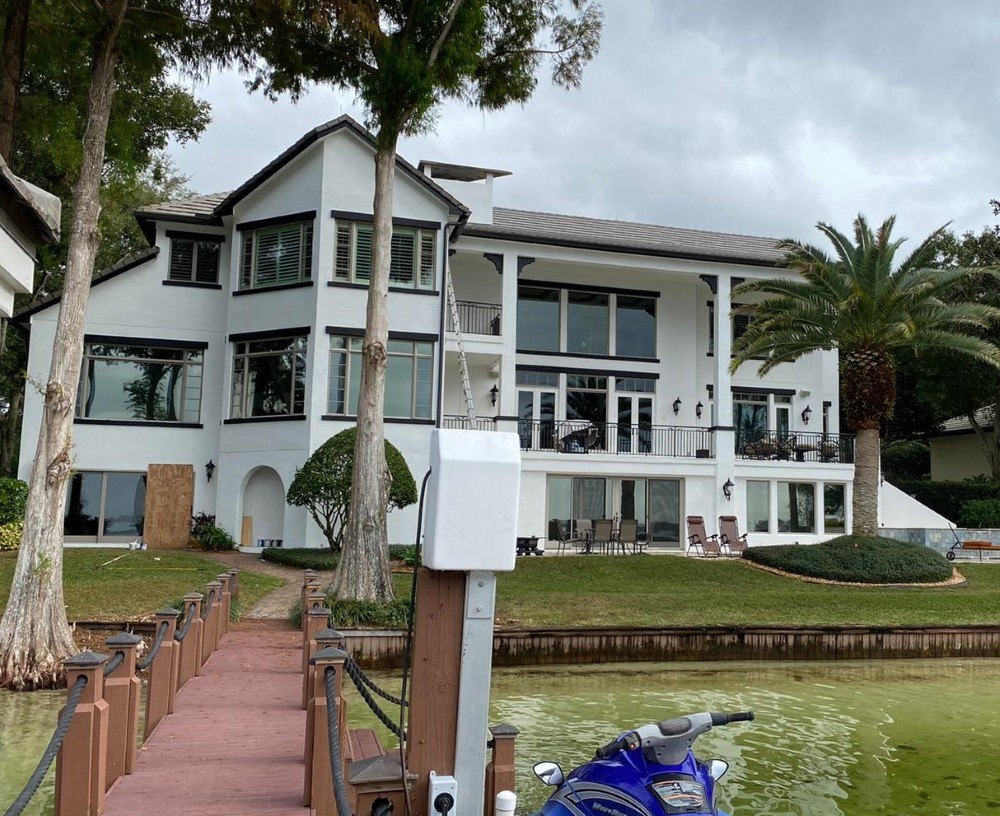 These homeowners are starting the new year with a gorgeous new exterior painting job on their lakefront home. Light or white houses with dark trim seem to have been the trend for 2019! We can't wait to see if the trend continues into 2020. As always, our professional painters with over 10 years of experience completed this project to perfection. Our 5 star reviews across the web can confirm that A Painters Touch always prioritizes customer satisfaction. From sealing settlement cracks in the stucco, pressure washing the entire exterior, painting the front door, body walls, all trim soffits and fascia, and even the garage doors and exterior light fixtures, our painters spent 4 days ensuring every inch of this exterior was up to A Painters Touch standards. The high quality paint we use helps to further guarantee a long lasting paint job due to its moisture and mold resistant properties - which is very important for waterfront properties. Check out these before and after pictures, and if they inspire you to update your home's exterior, contact A Painters Touch LLC for your free estimate at 407-218-0625!
Photos
Windermere, FL
If you need a professional Windermere painting contractor for your project, please call 407-218-0625 or complete our online request form.