Pool Deck Painting In Orlando, FL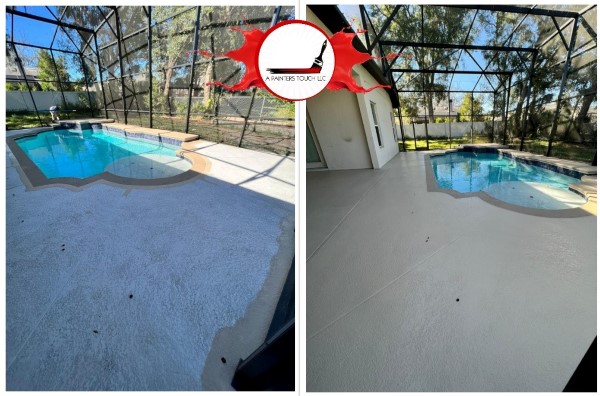 Did you know A Painters Touch LLC provides pool deck painting services? Our professional painters begin with a thorough pressure washing of the entire pool deck surface. Any cracks on the surface of the pool deck are then sealed with high quality and long-lasting concrete sealer. Two coats of pool deck specific concrete stain are then applied, ensuring a beautiful and solid coating of the pool deck. If your pool deck needs a refresh or if you simply want it personalized more to your aesthetic, contact A Painters Touch LLC today at 407-218-0625.
Project Info:
Photos
Orlando, FL
If you need a professional painting contractor for your project in Orlando, please call 407-218-0625 or complete our online request form.