Timeless Exterior Painting in Winter Park, FL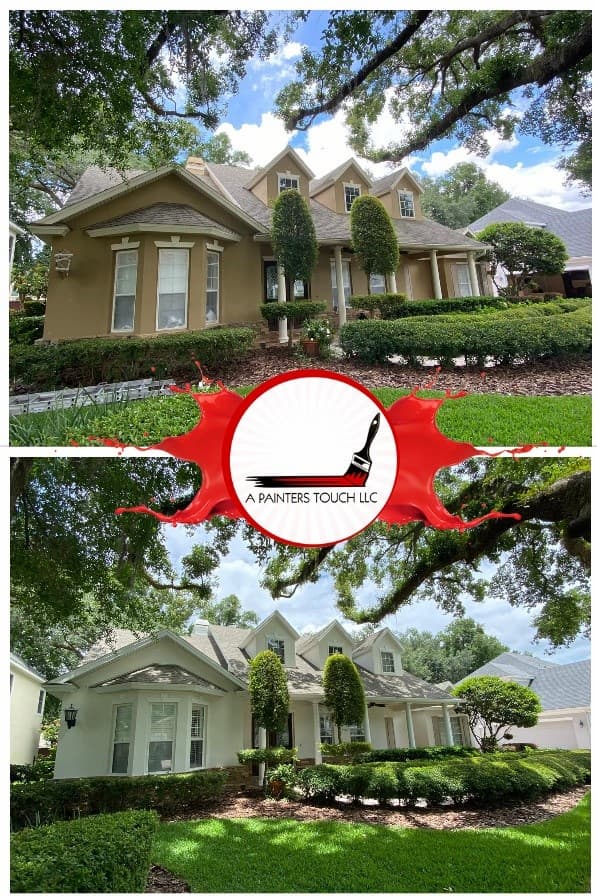 Our painting pros love painting exteriors! No matter the size of your home, the professional painters at A Painters Touch can deliver a beautiful finish with precise attention to detail. This homeowner wanted a crisp white timeless look on their gorgeous home's exterior. As for every job, our professional crew started by pressure washing the entire exterior and sealing any cracks with long-lasting elastomeric caulking. An application of Loxon Masonry Conditioner and Sealer ensures great adhesion of the paint to the surface of the home. This client chose to upgrade the paint to Resilience by Sherwin Williams, which is an excellent paint to withstand the humid Florida climate and harsh UV factor. We guarantee our exterior paint jobs for up to 6 years, however with application of Loxon and upgrade to Resilience paint this paint job is likely to last much longer! We absolutely love this before and after! If your exterior needs an update, contact A Painters Touch today for your free estimate! 407-218-0625 or visit our website www.apainterstouchllc.com to put in an online request.
Location: Winter Park, FL
Services: Exterior Painting
Photos
Winter Park, FL
If you need a professional painting contractor for your project in Winter Park, please call 407-218-0625 or complete our online request form.