Trim Painting in Orlando, FL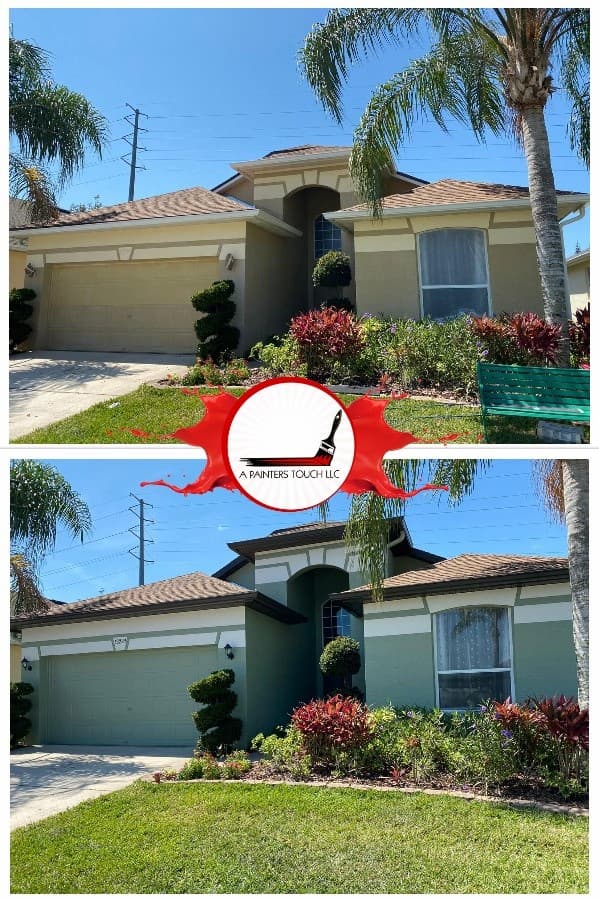 Our painting pros love beautifying your home. This exterior painting project began when the new homeowner wanted to create a more unique look on their house that fit their ideal color palette. Our team began by pressure washing the entire exterior of the house. Proper prepping is essential to guarantee a long lasting paint job! Our professionals also meticulously search the exterior of all walls for any small cracks or imperfections in the surface. These cracks are sealed with a high quality elastomeric caulking that serves as an excellent sealant to protect your home from Central Florida's moist climate and rain. The surface was then further prepped by applying a masonry sealer and conditioner. This step seals any light chalk or dusting from the surface which allows the paint to adhere better and longer.

Our prep process is what allows us to guarantee your exterior paint job will last for years to come. Our Orlando painting contractors loved transforming the old dull paint job on this home into a beautifully accented color scheme. Look at how that lovely round accent piece above the front door is highlighted with the new colors! Did you know our exterior painting services include up to 3 paint colors for all trim, soffits, fascia, and exterior doors along with the body of the home? If you think your home needs a little change to make it feel more personalized, you should contact us for your free estimate today.
Location: Orlando, FL
Services: Exterior Painting
Photos
Orlando, FL
If you need a professional painting contractor for your project in Orlando, please call 407-218-0625 or complete our online request form.