Stucco Crack Sealing in Orlando, Fl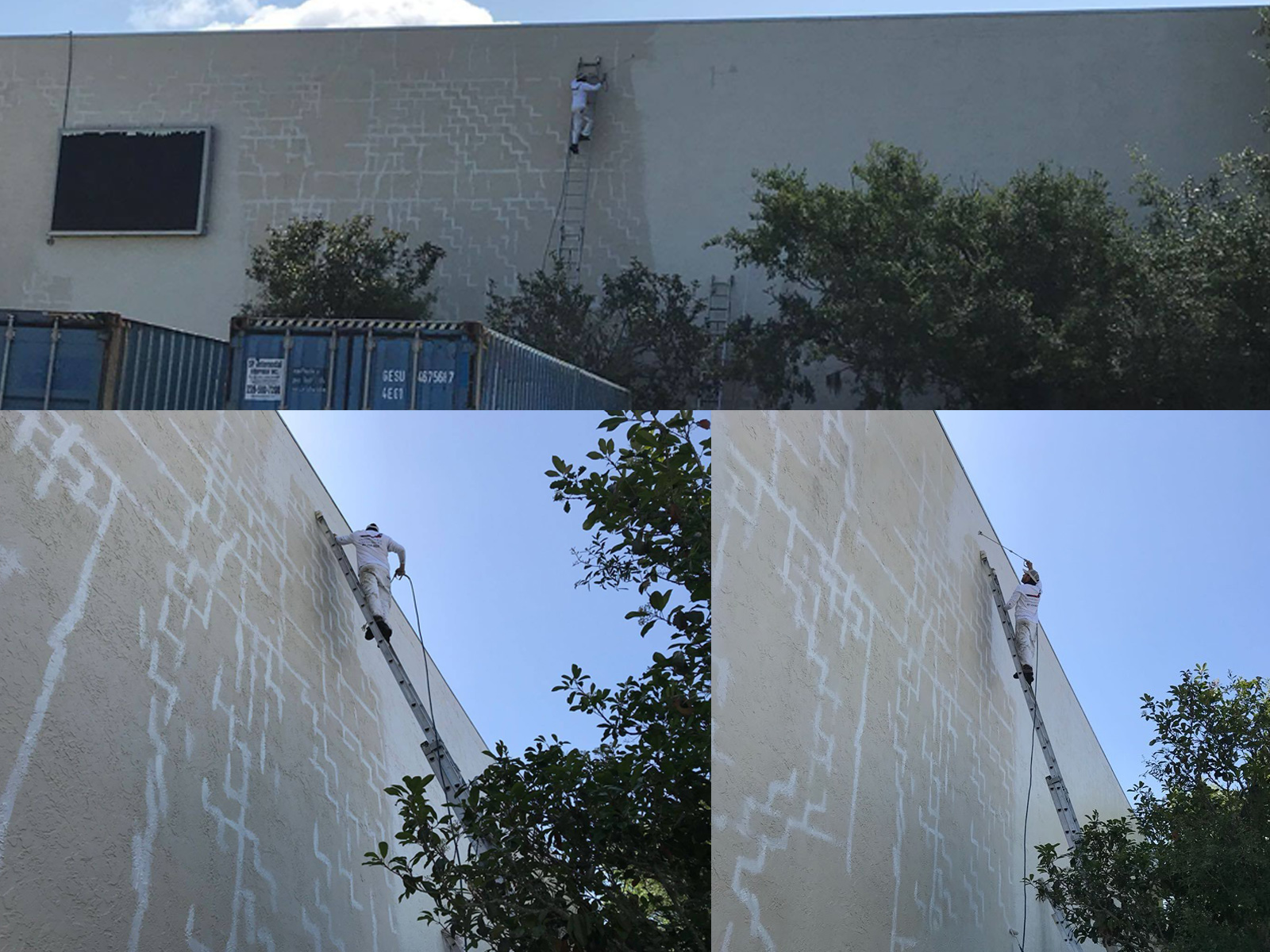 Stucco exterior buildings naturally accumulate cracks in their façade over time. The is can be due to settlement of the building or changes in humidity and temperature over time. These cracks can allow water penetration, especially here in Florida where wind driven rain is often experienced. Our exterior painting professionals know that sealing of these cracks is an essential part of the exterior painting process.
We use elastomeric caulking, which is a flexible caulk product that expands and contracts with the building as the stucco changes over time. Many commercial buildings with substantially sized exterior walls accumulate a lot of these cracks. Not only are they unsightly, but they can also cause damage over time through water penetration.
A Painters Touch LLC can solve both of these problems through our exterior painting procedure. Check out these pictures of our professionals at work on this huge wall with an excessive amount of stucco cracks. If your building or home needs to be protected, restored, and beautified, A Painters Touch LLC is the company to call for your stucco services.. With 5 star reviews all across the web and countless diverse projects in our portfolio, there is no paint project too big or too challenging for our team. Contact us today for your free estimate at 407-218-0625 or put in a request form on our website.
If you need a professional orlando painting contractor for your stucco project, please call 407-218-0625 or complete our online request form.